Our Research & Development (R & D) was established way back in early 1970s and is recognized by department of Scientific and Industrial Research, Ministry of Science, Government of India.

Our R & D is continuously updating itself with the latest technological developments on areas concerning design, machinery and raw materials.

The centre extends customer service through its Customer Services Laboratory (CSL). CSL is equipped with the latest Lauren & Walter ScanPro Meter coupled with high level of technical expertise to carry out testing/analysis of felts on a running paper machine. This service helps us to continuously monitor and improve our designs to fit the requirements of different papermakers. At the same time, such an analysis helps paper mills identify technical problems on their paper machine(s) which would in turn assist them in taking the appropriate corrective action(s) where ever necessary. Similar customer services are also rendered to Industrial Filter Fabric supplied by Dinesh Felts through our unique testing equipment. We say it with pride that all these equipments have been developed entirely by our R & D which has truly been a great feat.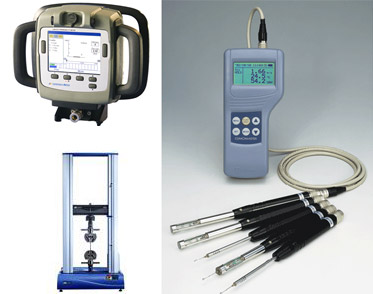 Quality Policy
Our manufacturing processes are segregated into 4 main departments which include weaving, needling, seaming and finishing. All these departments are well-equipped with state of the art technology which enables us to manufacture a high quality end product.

At every stage of manufacturing, the process and products are subjected to stringent quality control checks by highly qualified and well trained quality control personnel. The input materials are sourced from worlds best manufacturers and are subjected to quality approval from our R & D Laboratory.